By:
Gail Fisher​, RN, BSN, CNOR and Mary Rivera, RN, BA, CNOR
A contributing blog by ORFutures.com
The OR Nursing shortage: How did we get here?
ORs across the nation are struggling to find nurses. Around seven years ago, the average age of the OR nurse was 55. These days, OR nurses have hung up their shoes and retired, accelerated in part due to COVID and because nursing schools do not include OR nursing in their curriculum, there are fewer candidates to fill vacancies.
 Traveling Nurses: A Stopgap
Due to the rapid increase in wages offered by competing healthcare organizations, many OR nurses have opted to become traveling nurses, often earning anywhere from two to three times the hourly salary as the staff nurses. Wage disparities between traveling and staff nurses have created tension amongst teams which impacts culture within units. Due to staffing shortages, particularly in specialty areas like operating rooms, hiring travelers has become a necessity to keep the OR schedule flowing and staffed appropriately.
Although drawing upon traveling resources can provide immediate fixes to staffing shortages, long-term solutions should be developed to avoid impacts on operations and budget. Traveling nurses lack organizational knowledge which can directly lead to surgeon frustration and inconsistent performance. Additionally, leaning on traveling resources can impact the bottom-line of healthcare organizations, often causing departments to run over-budget.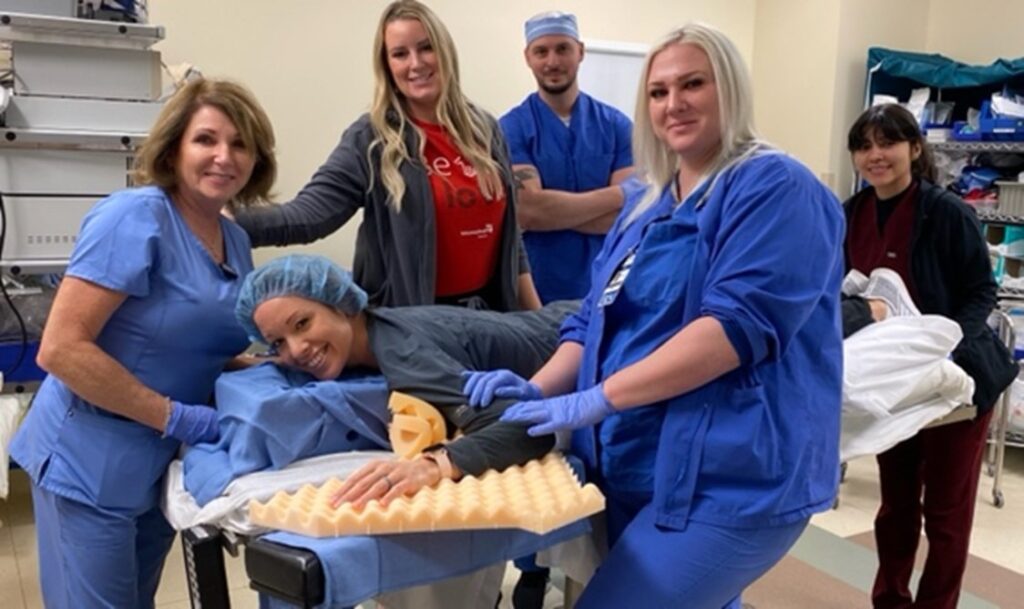 Why does a nurse need specialized OR training before entering the OR?
 Many nurses would like to become operating room nurses but lack the training to do so.  A Med-Surg, ICU, or ED RN does not have the foundational training to either scrub or circulate in an OR. Patients deserve to have an OR RN focused on their safety during surgery when they cannot speak for themselves.
So where does one get this training? It is very demanding for an OR Educator to train new nurses, as well as orient and train new hires and established staff, on top of their daily duties. A nurse needs to know how to operate a multitude of electronics from computers to robots and video systems second to none. The basics of patient positioning, prepping, assessments, and surgical instruments to mention a few, take dedicated instruction on a 1:1 basis.
When nurses lack proper OR environment training, patients' health is jeopardized, and the hospital may be exposed to increased negative outcomes.
What can hospitals do to train new OR RNs?
While a few academic hospitals offer their own "home grown" training programs, there currently are very few independent OR training programs dedicated to training nurses in perioperative nursing.
To meet the nursing crisis head-on, hospitals need to consider outsourcing training. This will ensure nurses are competent and keep OR schedules running smoothly so that patients can get the care they deserve. OR Futures is an independent entity that offers an AORN-based training program—the gold standard in nursing—which incorporates modules, videos, in-services, quizzes and hands-on skills to develop novice nurses in the OR in 10 short weeks. We have 60 years of combined OR experience and have successfully trained many new OR nurses with a 100% passage rate on the Periop 101 final exam.
Our program uses computer-based didactic training 2-3 days/week and clinical practice in the OR as well. All 23 modules are closely aligned with our face-to-face skills sessions.
Objectives and evaluations for each part of the program are provided to both the nurse in training and the OR management.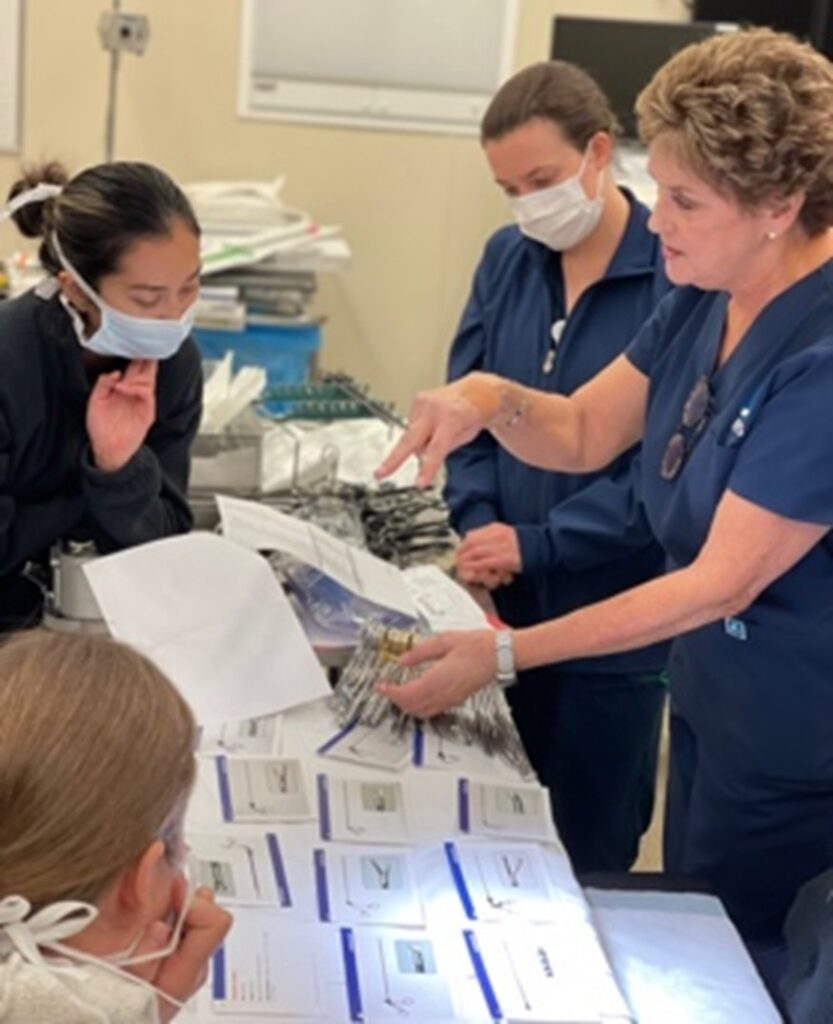 What we can do to increase your full-time staff of OR RN's?
OR Futures is a proven OR Training Program that increases the number of competent OR nurses for hospital systems, offloading the financial burden of traveling nurses, increasing safety and minimizing risk, providing consistency to surgical environments and surgical schedules, and most importantly, increasing a hospital's ability to provide much-needed surgical care to patients.
If your hospital could benefit, please reach out to us at ORFutures.com.