"Kelly has grown her company by selecting the most skilled and knowledgeable professionals in the industry."
- Connie Senner, Torrance Memorial Medical Center
As clinicians and project managers, our goal is to help healthcare organizations deliver safe, effective patient care in any new environment.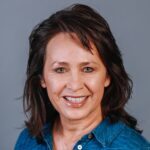 Kelly Guzman, MN, RN, EDAC, LBBP
Kelly leads her team in transforming complex projects into simple, more manageable pieces. With 35 years of industry experience, she has a keen understanding of the steps required to seamlessly activate new facilities. She is an industry leader, who continues to push the field forward and mentor future leaders.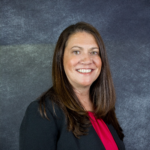 Kathy Stevenson, BSN, RN, EDAC, LBBP, CMS
With more than 30 years of industry experience, Kathy thoroughly understands the intricacies involved in activating a new facility. In addition to being responsible for the ongoing development and implementation of Yellow Brick's facility transition planning processes, Kathy is the Subject Matter Expert for Yellow Brick's Dress Rehearsal.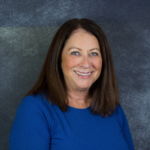 Donna Demerjian, PhD, LCSW, LBBP
Director of Behavioral Health Services
With over 30 years of experience working in healthcare, Donna possesses keen insight into the unique complexities of activating a new behavioral health environment. She is well-versed in start-up requirements including regulatory requirements, policy development, and training program creation.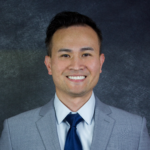 Nick Tran, BS, PMP, LBBP
Director of Finance and IT
With more than nine years of experience, Nick has completed numerous projects of varying complexity.  This provides him the insight to think strategically in order to simplify complex situations. Specializing in analyzing key metrics and data, Nick works with facilities to create optimal LEAN project plans.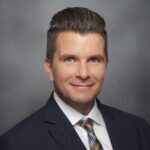 Ryan Cooke, MHS, BSN, RN, LMBB
With over 19 years of healthcare experience, Ryan has progressive healthcare experience, including clinical nursing, operations, and project management. Ryan is skilled in developing and implementing strategic plans, new facility operations plans, quality and regulatory programs, and Human Resources management.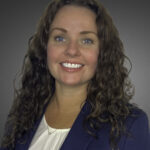 Jennifer Prom, MSHA, BBA, BSN, RN, NE-BC
With more than 18 years of industry experience, Jenn possesses experience in acute care, non-acute, population health, and system capital projects. She has worked on operations improvement with project teams to create future state workflows and ensure these are consistent with the organization's vision.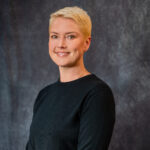 Ashley Ahmadi, BA, LBBP, CCM
With over two years of experience working with healthcare systems, Ashley provides planning and management solutions to complex challenges and supports growth, vitality, and future models of care. She is experienced in strategic facilities planning, space programming, and master plan implementation.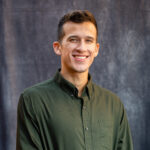 Brandon Sanchez, BS, LBBP
Brandon blends his creative and technical skills with an engaging communication style to manage large-scale healthcare facility activations. In addition to leading projects, he is a marketing team member, leveraging his digital editing skills to improve our tools or create videos for Yellow Brick's communication channels.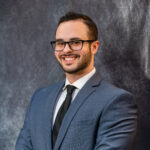 Alex Cusido, MSIE, LBBP, CSM
With over five years of project management experience in a healthcare and construction environment, Alex supports the Yellow Brick team in document preparation, scheduling, and facilitating milestone events. Leveraging Six Sigma and Scrum meeting facilitation best practices, Alex prioritizes systems and procedures efficiency and waste minimization.
Dylan Schaiterer, BA, LBBP
With more than 10 years of industry experience, Dylan is an expert in operations management, stakeholder management, team development, project communications, and quality assurance and improvement. Dylan has developed and implemented multiple automation projects and tools that increased sales and reduced turnaround time for processes.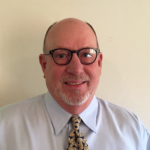 Mark Tennant
With more than 25 years of management experience, Mark oversees the financial day-to-day operations at Yellow Brick. By creating detailed forecasting reports, Mark is able to effectively manage the budget, payroll, and other financial aspects pertaining to the success of the organization.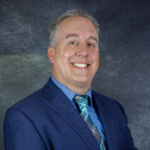 Jeff Agner, MPH, LBBP
Director of Transition and Activation Planning
With more than 15 years of industry experience, Jeff has successfully led or participated in numerous transition projects and is an industry subject matter expert for the Transition and Activation Planning process. Jeff is committed to advancing healthcare project management and works with stakeholders to create a robust project plan.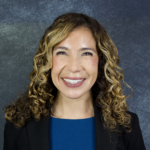 Christina Olivarria, MSPM, PMP, HACP, LBBP
Director of Business Development and Communications
With nine years of industry experience, Christina is responsible for developing Yellow Brick's strategic communications and marketing plans. As a Senior Project Manager, she is responsible for the overall execution of projects and works with clients to develop a tailored approach unique to the organizational need.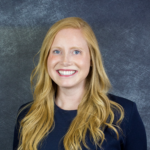 Ali Broders, BA, PMP, LBBP
With more than 12 years of transition planning experience, Ali delivers project management expertise to ensure a safe and seamless activation. Ali has led more than 20 projects and has helped facilitate more than 50 Dress Rehearsals resulting in successful outcomes and safe hospital relocations.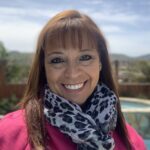 Stephanie Dremel, MSN, RN
With over 15 years of healthcare experience, Stephanie has supported an array of projects scopes of work, including digital product strategies and upgrades, facility activations, clinical system implementations, and workflow initiatives. Her nursing background provides her with keen insight into the impacts on end-users.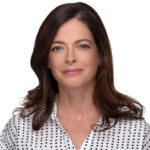 Meg Yoho, MSN, RN, ASQ CSSBB
With over 20 years of experience in clinical and administrative roles, Meg delivers project expertise to ensure a seamless activation of new healthcare facilities. Leveraging her six Sigma Black Belt, she has a proven track record in change management, workflow planning, and process improvement.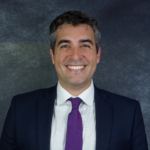 Jonathan Ahmadi, BS, LBBP
With seven years of industry experience, Jonathan delivers project expertise to ensure a seamless activation of new healthcare facilities. As a subject matter expert of patient move planning, he creates detailed move plans to ensure patients are moved in the safest and most efficient manner possible.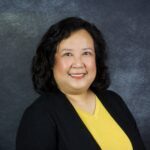 Brenda de Borja BS, BA, SSGBP
Administrative Coordinator
With more than 20 years of industry experience, Brenda is responsible for the support and coordination of internal planning projects. Brenda oversees the preparation of all client partner requests for proposals and assists with branding content, including social media and conference materials.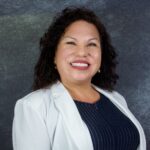 Lisa Martinez, PM-LPC, SSGBP
With more than 30 years of industry experience, Lisa is responsible for the coordination of healthcare facility projects from project initiation to Day 1 Activation. As a Dress Rehearsal subject matter expert, she manages all the requirements necessary to ensure a successful event. Lisa has participated in over 100 Dress Rehearsal events of different sizes and complexities across the country.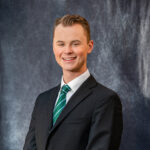 Pearce Carlson, BS, LBBP
As a Project Support, Pearce is responsible for supporting his team and Yellow Brick's client partners in document preparation, meeting coordination and documentation, event planning, and other administrative tasks. He works closely with the project team to ensure all tasks are completed to support a successful project.