Need to Improve your Communication Skills? 5 Tips to get you there
By: Christina Olivarria
Communication is one of the oldest social sciences, made famous by Greek and Roman orators Socrates, Plato, and Aristotle. It is all around us—in the social media messages we send, the follow-up emails we write, and in the presentations we deliver. It can be argued that communication is the foundation of all our relationships and remains a top soft skill that employers seek, second to only leadership. Yet, despite its importance, it is often overlooked as a skill and rather thought of an action or just people talking.
As a consultant, communication should be considered in every action that we make. "Should I text or call the client?", "Is this the right platform to share our companies' vision?", "Does my visual presentation communicate my goals?" are all obvious questions related to communication that we as consultants should be considering. Less obvious, yet equally important questions that we should be considering are, "Am I standing too close to this client?", "Is my attire appropriate for this meeting?", and "Are there any nonverbal signals that I project to my client when I am frustrated?"
Christina Olivarria has worked in the transition and activation planning industry for over four years and is the Communications Manager for Yellow Brick. As a communication major, she is passionate about the communication process and works hard to integrate communication theory into Yellow Brick's external communication. Christina offers five best practices that she uses both internally with co-workers and externally with clients to ensure her message is on point every time.
1. Know Thyself: The first step to becoming a better communicator is understanding what type of communicator you are. There are four main communication styles: analytical, intuitive, functional, and personal. These styles differ in many ways but the fundamental differences are based on whether you tend to communicate more with emotion or data and whether you are a linear communicator (Going in order of A, B, C) or more expressive (Jumping from A to Z back to D). By understanding who you are you will be better prepared to deliver messages. For example, I am a Personal Communicator, so I tend to be highly in-tune with other's emotions and feelings, which makes me great at forging relationships. The bad side is, I tend to get frustrated with too much data and could be perceived as too "warm and fuzzy". Why is this important? I know that if I am communicating to a room of people about a budget, or IT programming, that perhaps I should tune down my emotional language and highlight numbers and data. Learn what type of communicator you are here.
2. Choose Your Medium Wisely: There are so many choices when it comes to communication nowadays. You can call, email, text, video conference, or speak in person. So how do you know which medium is best? My rule is this, if you can't summarize what you need to say in a few short sentences, then it warrants a phone call. If it is a complicated or difficult message and is not urgent, then wait until you are face-to-face with that person. Texting should only be used with a relationship that is more personal and should only be used to communicate short, succinct, messages like "On my way" or "Can you confirm the date and time?". This will save you and clients from misinterpreting the meaning or unnecessary back and forth.
"To listen well is as powerful a means of communication and influence as to talk well." John Marshall
3. Pay Attention to More than Words: Albert Mehrabian theorized that only 7% of the words that are spoken relate to the overall feelings and attitude of a message. The other 93% is split between the way the message is said and the facial expressions of the speaker. When communicating, pay attention to your tone and body language. Do you tap a pencil when you are bored? Do you play with your hair when you are uncomfortable? Stop it! If you are delivering a presentation and see people in the room pushing away from the table or making a confused face, seize the opportunity to change pace or pause for questions. This ability to read the room can save your presentation and turn a possible missed opportunity into a win for both you and your audience. To test your emotional intelligence, click here.
4. Clarity Dissolves Resistance: Our company founder, Kelly Guzman, has preached this from the day I started. People resist messages they don't fully understand or comprehend, so the first step to delivering clearer messages is dropping the jargon and acronyms. If you are a Lean Six Sigma Black Belt and you go into a meeting with a group of managers that you do not know and begin using Lean terminology such as "removing Muda" (waste), some people in the room may not understand what you mean. By overcomplicating the message, you take away from your overall goal, which is to provide guidance and expertise. Keep it simple and to the point. Use closed-loop communication after listening to your clients' needs or wants. Summarize what you hear them say to affirm it is actually what they meant. This will save time, money and frustration—resources clients and employers appreciate.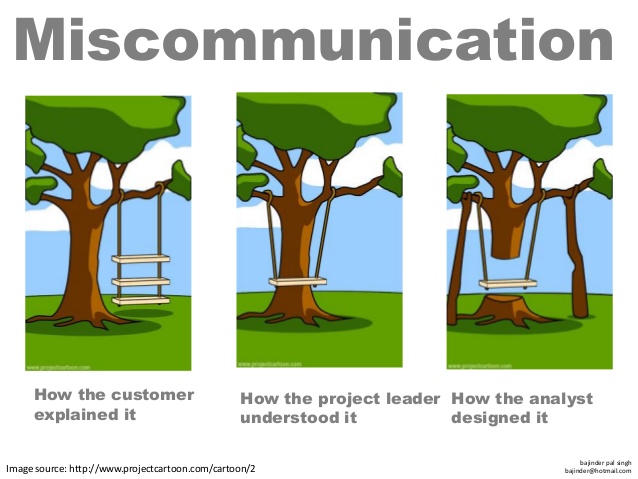 5. Responsiveness is Everything: With life seeming to move faster and faster and getting busier and busier, responding to calls and emails can be a full-time job in and of itself. It is important to take the time to engage with our clients and staff. If someone sends you a message and you don't have the time to devote your full attention to responding in a meaningful and thoughtful way, the simple act of acknowledging the message and letting the sender know that you received the message and will respond by said date can make a significant difference. If you will be unavailable or out of town, ensure you inform your team and introduce them to the person who will be covering for you while you are gone. Knowing that someone is there to support them is often all the reassurance that they need. Lastly, stay engaged with past clients after the project is over. Relationships are built this way, and this can lead to future opportunities.
There is so much to our work as consultants and planners, that communication is sometimes pushed to the bottom of the totem pole of importance. By recognizing its importance, you can become an even better partner to your clients and a communication rockstar on your team.