Yellow Brick is honored to be working with Loma Linda University Health (LLUH) to transition and activate the Campus Transformation Project. On May 13, 28 hospital departments participated in Loma Linda's first of three planned Dress Rehearsal events. The objectives of the event were to confirm staff readiness for Day 1 Activation, validate the building, systems and technology are integrated and work as planned, and provide an opportunity for new teams to work together.
With the Campus Transformation Project (CTP), 2021 is shaping out to be the year of LLUH. Their new hospitals advance the organization's mission to "make man whole" by advancing medical science and providing a stimulating clinical and research environment for the education of physicians, nurses and other health professionals. The project includes two patient bed towers – a nine-story patient tower for the Children's Hospital and a sixteen-story patient tower for the Adult Hospital. The two towers are engineered for optimal building safety and designed to be seismically compliant in the event of a major earthquake.
The dynamic Executive Director of CTP Transition Plan, Allison Ong, was selected to lead the Transition and Activation Planning process for the Campus Transformation Project. Allison is wonderfully supported by her powerhouse of a core team in Silvano Cardenas, Dakota White, and Liz Berry. Since taking on this leadership role, Allison has become increasingly passionate about how leaders drive and inspire change.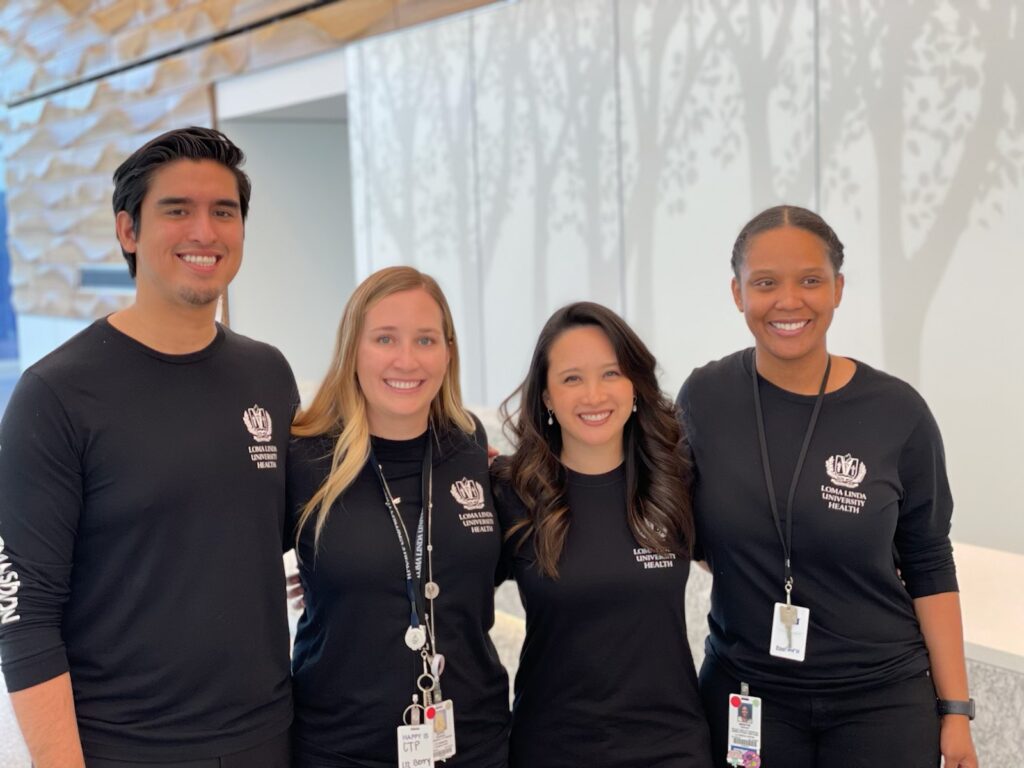 Yellow Brick caught up with Allison and had a few minutes to pick her brain on her leadership approach to this once-in-a-lifetime project.
What is the most valuable piece of advice you could provide a colleague tasked with transitioning and activating a new healthcare facility?
Have a great team (this includes Yellow Brick!), communicate a LOT, be organized, and set clear expectations.
What is your favorite part of the activation process?
Witnessing the awe in people's eyes when they see the future of how we provide care at Loma Linda University Health.
If there is one thing you can change in your project approach, what would be it?
Give more ownership to the department heads.
Please share your favorite fun facts about the project.
There are so many!
It's the second-largest hospital in the world that is base-isolated
The hospital has 27,000 tons of steel (equivalent to approximately 13,103 average-sized cars)
It is the tallest hospital in California
We have to raise the building every ten years with a jack to test the base isolators.
Yellow Brick looks forward to working with Allison and the entire team as we prepare for Day 1 later this year.