By Brenda DeBorja
Steve Jobs said, "The only way to do great work is to love what you do." Kiran Mann, CEO and speaker goes further when she states,
"Happier employees are more engaged and bring a certain level of passion, innovation, and energy to their jobs."
Happy employees have a positive mindset that drives them to perform at their best. High performance often equates with having a successful work/life balance. This state of equilibrium gained traction in the 70s and 80s when baby boomers desired more family time at home as they managed the balancing act to meet productivity goals in the workplace. The Women's Liberation Movement followed suit in the 80s. Women's Lib, as it was popularly called, focused on championing flexible work schedules and maternity leave. We are again in a period of change due to the pandemic as many people are giving more attention to self-care, relationships, and living more purposeful lives.
Achieving work/life balance may no longer be that elusive dream. Organizations are now cognizant that "workplace happiness" is vital to longevity and profitability, employee loyalty, and retention. Implementing practices and programs that promote a supportive and adaptable workspace reap many benefits. Statistics from WellSteps (Effective Employee Wellness Solutions) show that:
Highly engaged teams are 21% more profitable for the company
The top 20% of the most engaged teams showed a 59% reduction in turnover and a 41% reduction in the amount of absenteeism
Approximately 89% of human resources leaders believe continuous peer review and feedback are vital to successful productivity
From the employees' perspective, that passion for work comes to light from "seeing that the company gets it." It is mutually beneficial when a company invests in its workforce's wellness and supports employees' goals, career development, and learning. An organization with high employee retention recognizes accomplishments. It provides employee benefits and financial remuneration that are in tune with the economic climate. Most importantly, the company encourages employees to have a meaningful life – separate from work. All these steps can result in what may be implausible to many – Monday mornings that are not dreadful due to the warm and welcoming environment and meaningful friendships amongst colleagues.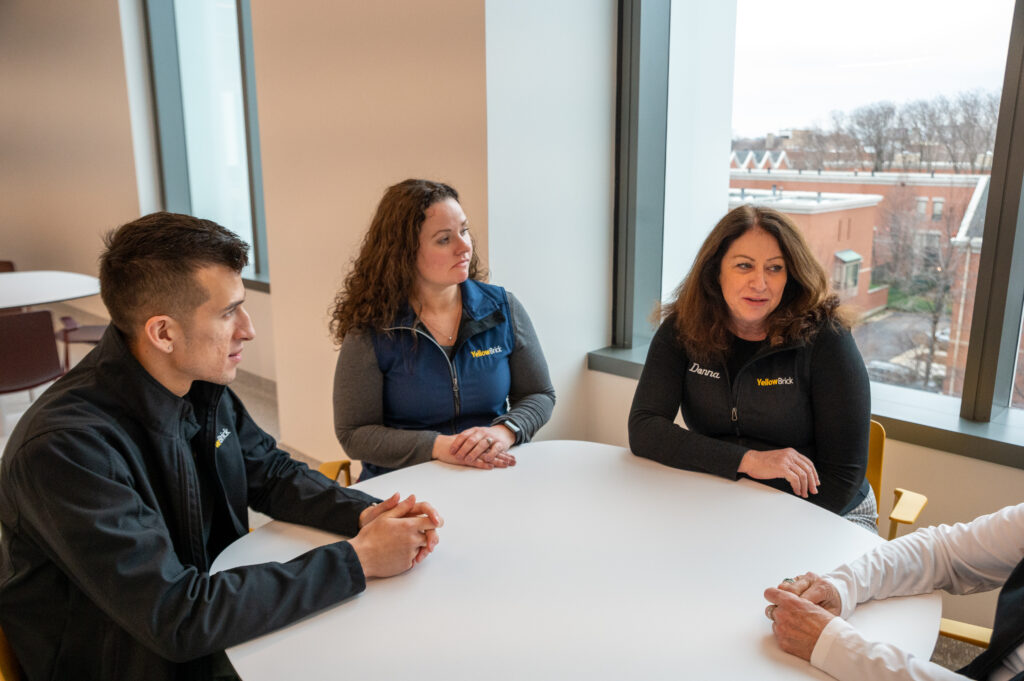 As ideal as it would be, passion for work and life is not a constant. A Harvard Business Review article, "Reawakening Your Passion for Work," describes it succinctly. "Sometimes, a job that was fulfilling gradually becomes less meaningful, slowly eroding your enthusiasm and spirit until you no longer find much purpose in your work. People often describe this state as feeling trapped. They're restless, yet they can't seem to change—or even articulate what's wrong."
In the most basic sense, passion for work is tied to personal goals. When that focus starts to fade or blur, here are some strategies that can revitalize the spark:
A vision board on a workspace wall is a daily reminder of personal goals and can help keep the focus on what's important.
Communication is key. Seek out people you trust to share experiences and frustrations, receive feedback, and maybe even talk through a solution.
Consider a conversation with your immediate supervisor if you think he/she is open to your concerns. Your supervisor may ask you to take on new responsibilities that can bring the spark back.
Passionate people welcome challenges and learning opportunities. Be curious and expand your interests by taking a class on something you've always wanted to do. Start a hobby!
Mentor someone who can benefit from your knowledge and expertise. Teaching someone may be the key to bringing back passion to your job.
Take time off for self-reflection. We all need some time away from work to recharge. It is an excellent opportunity to shine a light on what drove the passion and motivation in the first place.
Give yourself credit for your accomplishments. It will make you realize how far you've come.
Passion comes from within one's self. Employees motivated to perform at their best with creativity, innovation, and positivity are prized assets in any organization.